BOARD MEMBER/SENIOR MANAGEMENT
Paul D'Alton
Interim Chief Executive Officer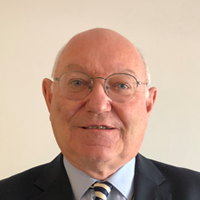 Mr. Paul D'Alton trained as a Chartered Accountant with Price Waterhouse, Dublin (now "PWC") and worked there for several years before moving into commerce, where he has held a number of senior executive roles, including General Manager of The Insurance Corporation of Ireland, Chief Financial Officer of Aer Lingus and Chief Financial Officer and Executive Director of Bank of Ireland.

In recent years he has held a number of non-executive directorships and carried out significant interim management assignments including at RSA Insurance Ireland and as Chief Financial Officer at FBD Insurance.

He is currently a director of the Irish Takeover Panel and a non-executive director of Bastow Charleton Wealth Management (BCWM) and Saint John of God Hospitaller Services Ltd, Malawi.

Mr D'Alton was appointed interim Chief Executive Officer of FBD Holdings plc and as an executive director of both the Group and FBD Insurance plc, on 3 April 2020.