FINANCIAL PERFORMANCE
Full Year Results 2021
Tomás O'Midheach, Chief Executive Officer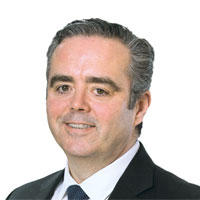 On the insurance front we saw the introduction of the Personal Injury Guidelines which have enabled us to reduce premiums for our customers as we reflect expected lower costs for minor injury claims. As we move into the full re-opening of the economy and all restrictions are lifted and as we will see the withdrawal of Government income supports, the real impact on the economy of the pandemic will become clearer, while new opportunities and challenges will arise.

The Business Interruption claims judgement received on the 28th January provided clarity on the main substantive issue of business closure. Interim payments of €30m have already been paid to date and despite many delays due to the complexity of the issues, the path is now clearer to finalising payments. We confirmed previously that Government subsidies paid to public house customers with Business Interruption cover have not contributed to 2021 profits.

We committed to paying an additional amount to all impacted FBD public house policyholders following the FSPO decision earlier in the year, in line with the Central Bank of Ireland's Business Interruption Insurance Supervisory Framework. We have paid over €11m to date with the remaining payments to follow, on receipt of further requested information.

We reached agreement with our reinsurers on the application of contract cover for Business Interruption claims for the expected impacted layers of the catastrophe programme, which reduces uncertainty around reinsurance recoveries.
Key Performance Stats
For the Year Ended 31st December 2021
Compared with €5m profit for 2020
71.5% Combined Operating
Ratio
Reduction compared with 101% equivalent figure for 2020
€366m Gross Written
Premium
Excluding €3m in rebates GWP is in line with comparable €370m written in 2020
Compared with 1% ROE for 2020
1338c Net Asset Value
per share
Increase compared to 1,095c equivalent figure for 2020
We continue to invest in the business to enable growth and enhance our digital offerings to broaden the avenues through which our customers can do business with us. We are working with our partners to deliver new options while ensuring our current relationships are delivering for our customers.

Our employees are returning to our offices on a phased basis and we are continuing to adapt and develop a more flexible future working model. Our people are the backbone of FBD and their customer service is second to none and has been exceptional throughout the pandemic. The senior management team and I would like to thank each and every one of them for their contribution to these results.

My first year has passed very quickly and has been very constructive and insightful. I am delighted to say the underlying business is strong and in a very solid capital position as we leave the main impacts of the pandemic behind us. I would like to thank my colleagues for their continuing support and as we begin another year together, our ambition is to continue to drive value from the business and deliver for all our stakeholders, including our employees and our customers in 2022 and beyond.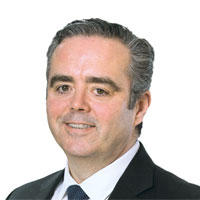 " I am delighted to report a strong and robust set of full year results for FBD. "