Sustainability
FBD is committed to its sustainability journey and to integrating Environmental,
Social and Governance (ESG) factors into all aspects of its business.
FBD's ESG Direction of Travel
The Journey Begins
D&I
Carbon Neutral Operations
GHG - Scope I & Scope II Assessments
30% Club
Disclosure
TCFD
EU Taxonomy
Investment portfolio Divestment to achieve ESG target.
ESG supplier charter
Strategy
Determine where we can have meaningful impact
Embed within our business
Appropriate governance structure & resources
Baseline, current state & Framework asessment completed
Bring to Life
Scope III baseline assessment
Consideration of Science Based Targets initiative
Principles for Sustainable Insurance sign up - integrate and embed into our business model and decision making
Enhance metrics and targets
Advocacy
Expand our targets and activity to support our customers in their sustainability journey
Consideration of Science Based Targets initiative
Corporate Sustainability Reporting Directive
Deliver on our ESG Journey
UN PSIs will guide our ESG Strategy and be delivered by our business through our clearly defined pillars.
UN Priciples for Sustainable Insurance
Principle 1: We will embed in our decision-making
Principle 2: Work together with our clients and business partners to raise awareness
Principle 3: Work with key stakeholders to promote widespread action
Principle 4: Disclose publicly our progress in implementing the Principles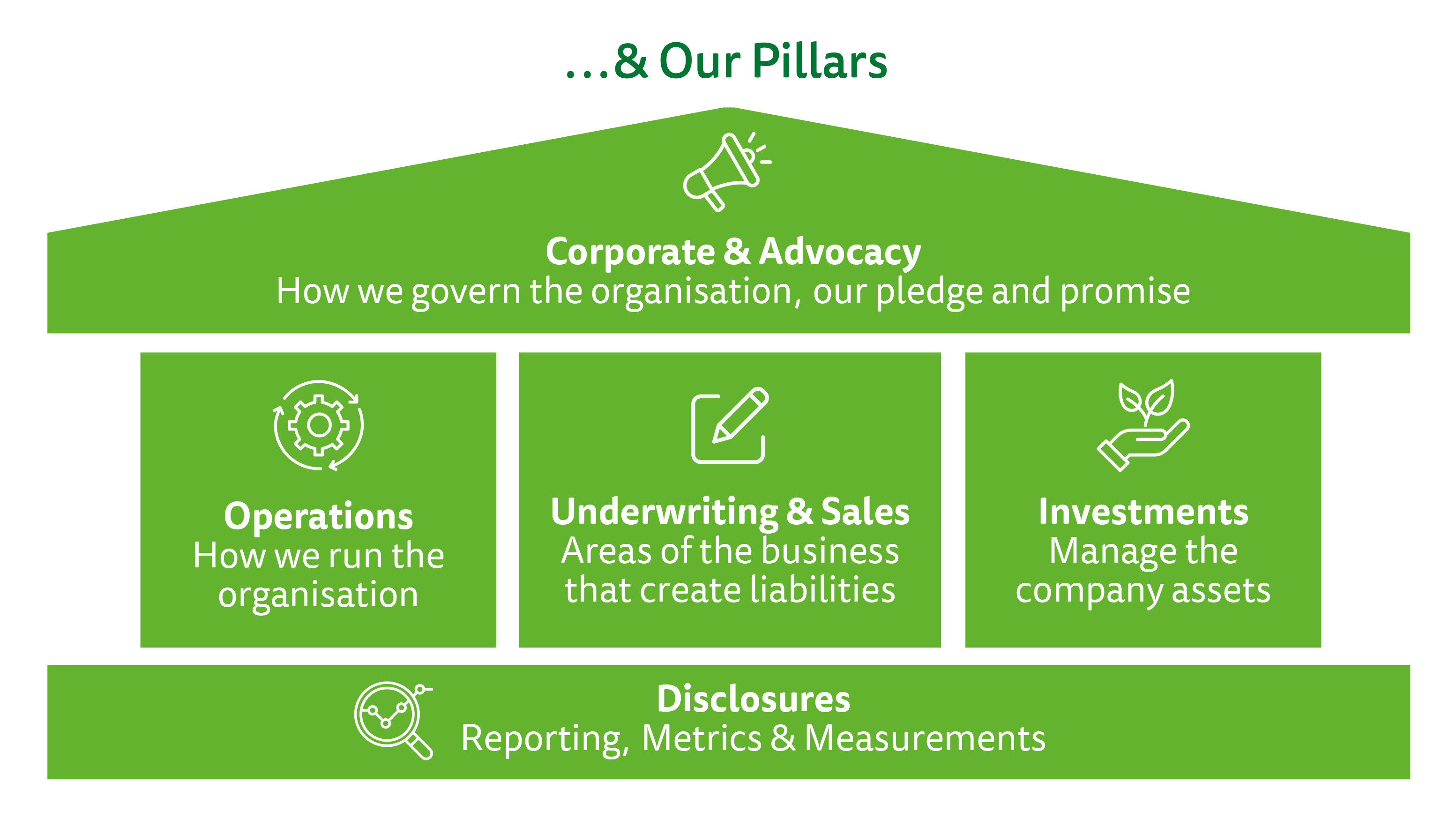 UN Sustainability Development Goals
For over 50 years FBD has been invested in agriculture, farming and rural life generally. We believe farms, businesses, consumers and wider society feel real economic and social benefits as a result of our business activities. As an organisation that plans for the future, we are mindful of our impact on Society, the Environment, and the Communities in which we operate. FBD has aligned its Environmental, Social and Governance (ESG) initiatives to the UN 17 point Sustainable Development Goal (SDG) Charter to assist it focus and influence on improving the lives of our customers and wider Irish society.
Click on the relevant SDG below to see what initiatives FBD pursue in this category: