FBD Semple Stadium & Tipperary GAA
FBD Insurance will support Tipperary's Semple Stadium in a deal that will see the stadium renamed as 'FBD Semple Stadium'. The initial agreement runs from 2022-2026.

This historic and celebrated venue is an important landmark not just in Tipperary but as part of our national sporting infrastructure.

We are also proud to expand our partnership with Tipperary GAA having been sponsors of the Tipperary Club Championships since 2019 and of the Tipperary Camogie Championships since 2021.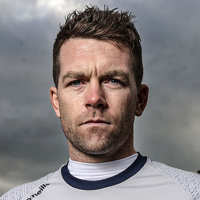 "I think the partnership with FBD will offer a huge boost to Tipperary GAA and to Semple Stadium. It's great to see home-grown companies coming on board to offer their backing to sport. I am looking forward to seeing many more memorable occasions at FBD Semple Stadium."
National Ploughing Championships
FBD has been one of the primary sponsors of the National Ploughing Championships for over 25 years and we are immensely proud of our strong, long-standing relationship with the National Ploughing Association.

The annual Ploughing Championships are a great showcase for highlighting the significance of agriculture in Ireland, both economically and culturally. The transformation of the event over the decades to what it has become today, that is, one of the largest outdoor shows in Europe, is testament to the visionary thinking of Anna-May McHugh and the capable team with whom she has surrounded herself.

FBD's presence at the Championships has grown year on year and we are delighted to have a unique opportunity annually to engage with our customers. Each year we bring huge innovation in addition to high levels of entertainment to proceedings whether that is celebrity guests, giveaways, educational seminars, safety campaigns, exciting competitions and interactive games.

FBD are firm believers in the importance of celebrating success, and the National Ploughing Championships are a celebration of all that is good in the Irish Agri sector. It forms a platform to showcase Irish products, goods and services on a global stage. The Ploughing Championships are also great fun and this is an event that the staff of FBD look forward to each year.
Tullamore Show & FBD National Livestock Show
The Tullamore Show is Ireland's largest one-day agricultural show. FBD Insurance has been involved with Tullamore Show since 1991 and we have continued this support by becoming the sponsors of the National Livestock Show in 2018.

FBD National Livestock Show is the Premier Livestock Show in Ireland and attracts breeders of quality cattle and sheep from all over the country. The National Livestock Show takes place at the Tullamore Show annually. The quality of livestock on display at the National Livestock Show each year, coupled with the pride and passion shown by the owners, is a wonderful reflection on Ireland's livestock industry.
FBD Young Farmer of the Year
Since the FBD Young Farmer of the Year awards began in 1999, these awards have shone a spotlight on the next generation of farming leadership and talent in Ireland and provided a platform to showcase the work being done by young farmers across the country. These prestigious accolades are organised annually by Macra na Feirme and sponsored by FBD Insurance.

The FBD Young Farmer of the Year is a flagship event for us in FBD and we are proud to have been sponsoring these awards since they began. Our hope is that these awards will inspire the next generation of farmers to build strong and sustainable farm businesses for the future. At FBD we believe that supporting young farmers is vital to developing and future-proofing Ireland's farming industry and ensuring the sustainability of Ireland's rural communities.
Farm Safety
FBD has a long history of promoting safe working methods and highlighting high risk areas on farms. Many safety initiatives are supported; including the FBD Health & Safety Awards hosted by UCD and working closely with the Irish Co-operative Organisation Society (ICOS) on Mart Safety.

Farming is currently the most dangerous occupation in Ireland and the stark numbers are the reality of farming today. Unfortunately each year seems to break a new farm fatality record despite all the efforts and resources dedicated to reversing this trend. FBD believes it's now more important than ever to ensure we are all taking responsibility for managing safety on the farm.


FBD Connacht League
FBD have been the title sponsor of the Connacht League since its inception in 1995. This relationship has coincided with a huge upturn in the standard of Connacht football. Played in January each year the competition acts as an important stepping stone for emerging players to enter the elite level of senior inter county football.