Environmental, Social and Governance
Industry, Innovation and Infrastructure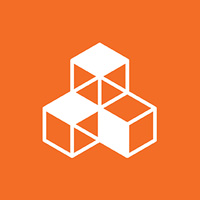 The Burren Winterage Weekend
At the end of summer, Burren farmers follow the ancient tradition of herding their cattle onto 'winterage' pastures. These cattle spend the winter grazing in the Burren's limestone uplands and this practise is key to the survival of the region's famous flora and fauna. The Burren Winterage Weekend is a celebration of this tradition of Winterage and includes a wide range of farming, heritage, cultural and family events around the October Bank Holiday weekend each year. The Burren Winterage School is held as part of the Winterage weekend and it aims to unite farmers, researchers, advisors and government representatives to allow them to share ideas on sustainable pastoral land management.
The annual Burrenbeo Winterage Weekend, supported by FBD, celebrates not only the unique farming traditions of the Burren, but also highlights, celebrates and supports the broader significance of pastoral farming in shaping much of the Irish landscape.
Patron Member of Agri Aware
A founding member of Agri Aware, FBD was one of a number of agri-businesses that recognised the need for an independent body to provide the general public with information and education on the importance of agriculture and the food industry to the Irish economy. FBD's annual support assists Agri Aware in continuing its programme of educational and public awareness initiatives among the non-farming community. Topics include modern agriculture, the rural environment, animal welfare, food quality and safety.

Grass10 – Grassland Excellence for Irish Livestock
Working in partnership with Teagasc, the 'Grass10' programme aims to increase grass utilisation on Irish livestock farms along with ambitious targets. Achieving 'Grass10' targets will require changes in farm practices associated with both grass production and utilisation, delivering best practice, and promoting sustainable agricultural methods.