BOARD MEMBER
Liam Herlihy
Chairman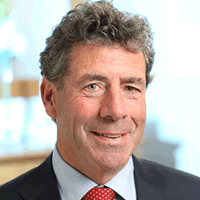 Mr. Liam Herlihy (aged 66) is a farmer and was, until May of 2015, Group Chairman of Glanbia plc, a leading Irish based performance nutrition and ingredients group, having served in that role for 7 years during which he presided over a period of significant structural change and unprecedented growth for Glanbia. Mr. Herlihy joined the Board in September 2015.

Mr. Herlihy completed the Institute of Directors Development Programme and holds a certificate of merit in Corporate Governance from University College Dublin.

He brings to the Board a wealth of commercial experience and some deep insights into the farming and general agricultural industries in Ireland which, together, comprise the Group's core customer base.