BOARD MEMBER
Walter Bogaerts
Non-executive Director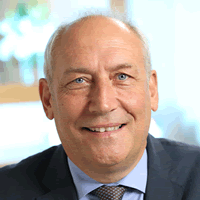 Mr. Walter Bogaerts (aged 60) was General Manager of the Corporate Insurances Division of KBC Insurance based in Belgium prior to his retirement in 2013.

He joined KBC Group (previously ABB Insurances) in 1979 and has gained extensive experience throughout his career with KBC in underwriting, reinsurance, audit, risk management and sales. He was general manager in charge of KBC Group's Central-European insurance businesses until appointed to his most recent role in 2012.

In that role he was member of the Supervisory Boards, Audit and Risk Committees of KBC's insurance subsidiaries in Czech Republic, Slovakia, Hungary, Poland and Bulgaria. He holds a Commercial Engineering degree from the Economic University of Brussels.