Environmental, Social and Governance
Decent Work and Economic Growth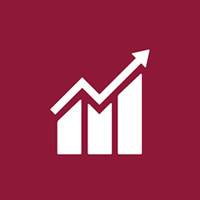 Our Culture and Our Values
FBD realises that our people are the most important asset that we have. To support our people, we need to have the appropriate culture and values embedded in our organisation.
Our culture defines the values and behaviours that we will champion and promote as a Group. Values in action is based on the belief that real sustainable culture change is shaped by the behaviour of individuals at all levels across the organisation. These values define our culture and the character of the Group, guiding how we behave and make decisions.
FBD has a very clearly defined Strategy that is aligned to our culture and is actively considered and set by the Board and EMT. The Board and EMT take a leading role in communicating the desired culture to the organisation.
Respect for Human Rights
Under FBD's Equal Opportunities, Diversity and Inclusion Policy, all employees who work in FBD, and those who use services provided by FBD, are treated with dignity and respect, receive equality of opportunity and are not subject to discrimination. FBD seeks to ensure that respect for diversity, equality and inclusion are embedded in all the services we provide and the work we do. To this end, FBD's Supplier Charter details how FBD supports the Universal Declaration of Human Rights and will work to enforce these rights within our supply chain.
FBD's Supplier Charter
FBD's 'Supplier Charter' outlines the standards that we expect to see throughout our supply chain. We set high standards for ourselves and our suppliers. We insist that all of our business activities are conducted lawfully, sustainably and above all ethically. Our charter sets out FBD's zero tolerance approach to modern slavery in all its forms in our own business and in our supply chain. This means not using forced or compulsory labour and/or labour held under slavery or servitude. We also understand how important prompt payment is to our suppliers. Our standard payment terms are net 30 days and we work hard to make sure we meet this. FBD expects that all of our suppliers pay employees at least the minimum wage, and provides each employee with all legally mandated benefits.