Environmental, Social and Governance
Responsible Consumption
and Production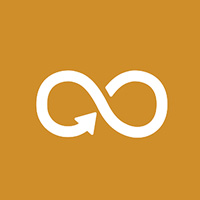 GHG Emissions
Since 2017 FBD has been obtaining independent third party validation of its energy consumption i.e. its greenhouse gas (GHG) emissions. It has enlisted the services of Clearstream Solutions for this measurement. They have calculated Scope 1 and Scope 2 emissions for FBD. The GHG verification methodology employed entailed:
Interviews with key personnel;
Review of methodology for data collection, aggregation and appropriate classification of emission sources;
Review of data and information systems and controls.
SCOPE 1
SCOPE 2 - LOCATION BASED
SCOPE 2 - MARKET BASED
SCOPE 1
Includes CO2 emissions generated from gas and heating oil.
SCOPE 2 - LOCATION BASED
Includes emissions from the purchase of electricity by location. Individual FBD property consumption approach.
SCOPE 3 - MARKET BASED
Includes emissions based on FBD's purchasing decisions. From July 2020, FBD are purchasing 100% renewable electricity (Green contracts) for all our sites.
Carbon Neutrality
FBD has purchased carbon offsets from an Irish overseas development agency called Vita to offset the total amount of carbon emissions generated by FBD in 2020. This includes the total of Scope 1 and Scope 2 emissions above as well as those emissions generated by business mileage done by its employees. FBD has therefore become carbon neutral in respect of these GHG emissions for 2020.
Vita is a smart, dynamic, Irish overseas development agency working in Africa for nearly thirty years, fighting hunger and latterly, the impacts of climate change. Vita sells voluntary carbon offsets on the wholesale and retail voluntary market using the Gold Standard, an independent and highly respected accreditation agency that operates to UN rules which determines the emission savings from projects.
Carbon Disclosure Project
On an annual basis FBD completes voluntary disclosure to the Carbon Disclosure Project (CDP). CDP is a non-profit charity which supports the global disclosure system for investors, companies, cities, states and regions to manage their environmental impacts. CDP takes independently verified information supplied by FBD, and scores our progress on climate action on a scale from A to F. FBD's 2021 rating is C which is in the Awareness category and defined by CDP as 'Knowledge of impacts on, and of, climate issues'. The European Regional and the Financial Services sector averages are B.
GHG reductions
The following graph illustrates the GHG emissions by year from 2017 -2021. While the impact of Covid-19 on workplace occupancy had a big impact on the GHG emissions reduction in 2020, we can see from the following graph that have been on a downward trajectory since 2017.
GHG emissions by year (tCO2e)
Progress made on emissions in: 2021
| | | |
| --- | --- | --- |
| Scope 1 | +4% | Scope 1 emissions were up by 5 tCO2e. The increase of 4% on the previous year arises from Covid-19 ventilation and heating requirements. Note, however, that heating control changes at FBD House were completed late in 2021 and this change will reduce Scope 1 emissions in 2022 |
| Scope 2 - Location Based | -20% | Scope 2 location based emissions were down 20% on the previous year. Lower workplace attendance persisted in 2021. The lower attendance combined with continuing investment in LED lighting and a focus on reducing waste contributed to the downward trend in 2021. |
| Scope 2 - Market Based | -100% | Scope 2 market based emissions are down 100% on the previous year, due to a change in electrical energy procurement policy. FBD are now purchasing energy from renewal sources only. |