Environmental, Social and Governance
Responsible Consumption
and Production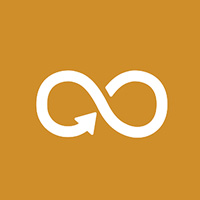 GHG Emissions
Since 2017 FBD has been obtaining independent third party validation of its greenhouse gas (GHG) emissions. It has enlisted the services of Clearstream Solutions for this measurement and verification. They have calculated Scope 1 and Scope 2 emissions for FBD. The GHG verification methodology employed entails:
Interviews with key personnel;
Review of methodology for data collection, aggregation and appropriate classification of emission sources;
Review of data and information systems and controls.
SCOPE 1
SCOPE 2 - LOCATION BASED
SCOPE 2 - MARKET BASED
SCOPE 1
Includes CO2 emissions generated from gas and heating oil.
SCOPE 2 - LOCATION BASED
Includes emissions from the purchase of electricity by location. Individual FBD property consumption approach.
SCOPE 3 - MARKET BASED
Includes emissions based on FBD's purchasing decisions.
Carbon Neutrality
FBD has purchased carbon offsets from an Irish overseas development agency called Vita. The carbon offsets purchased offset the total Scope 1 and Scope 2 emissions as well as those emissions generated by business mileage done by its employees in 2021. This is the second year that FBD is carbon neutral in respect of these GHG emissions.
Vita is an Irish overseas development agency working in Africa for nearly thirty years, fighting hunger and latterly, the impacts of climate change. Vita sells voluntary carbon offsets on the wholesale and retail voluntary market using the Gold Standard, an independent and highly respected accreditation agency that operates to UN rules which determines the emission savings from projects.
Carbon Disclosure Project
On an annual basis FBD completes voluntary disclosure to the Carbon Disclosure Project (CDP). CDP is a non-profit charity which supports the global disclosure system for investors, companies, cities, states and regions to manage their environmental impacts. CDP takes independently verified information supplied by FBD, and scores our progress on climate action on a scale from A to F.
FBD's rating in respect of 2021 (CDP submission for 2022 will not be done until July 2023) is a 'B' which is in the Management category and is defined by CDP as "Taking coordinated action on climate issues". The European Regional and the Financial Services sector averages are B and B- respectively. This rating represents an increase on the previous years 'C' rating and reflects the additional focus that FBD has placed on ESG issues in this period.
Scope 1 and 2 Emissions
The following graph illustrates the GHG emissions by year from 2017 to 2022. While the impact of Covid-19 on workplace occupancy had a distorting effect on the GHG emissions in 2020 to 2022, we can see from the following graph that total Scope 1 and 2 emissions have been on a downward trajectory since 2017.
GHG emissions by year (tCO2e)
Progress made on emissions in: 2022
| | | |
| --- | --- | --- |
| Scope 1 | -32% | Scope 1 emissions were down by 41 tCO2e. The decrease on the previous year arises from a combination of post Covid normalisation of ventilation and heating requirements, together with better FBD House heating control. |
| Scope 2 - Location Based | +4% | Scope 2 location based emissions were up 4% on the previous year. Workplace attendance increased in 2022, increasing the demand for purchased electricity. |
| Scope 2 - Market Based | 0% | Scope 2 market based emissions continue to be zero in line with 2021 as FBD only purchase energy from renewal sources. |
Scope 3 Emissions
Scope 3 emissions are indirect emissions generated as a result of doing business from FBD's upstream and downstream activities. Due to the lack of reliable data it can be difficult to quantify the emissions from some of these activities. In 2022, FBD conducted a screening exercise to identify the main contributors to its Scope 3 emissions in conjunction with an external climate consultant.

Progress has been made in quantifying the emissions from some of these sources - the following table lists the activities identified as well as the methodology used in estimating the amount of Scope 3 emissions. We expect to refine the calculations of the emissions from these sources over time as better quality data becomes available. Due to the estimated nature of some of these numbers they should be considered indicative rather than the true level of FBD's emissions.
More work is required to quantify the emissions from the following sources:
Purchased goods and services and
Employee commuting and working from home
| Source of Scope 3 emissions | Methodology used to estimate | tCO2 equivalent |
| --- | --- | --- |
| Investments – Corporate Bond Portfolio | The emissions are estimated from the Scope 1 and Scope 2 carbon footprint metrics provided by our portfolio manager as at 31 Dec 2022 | 39,733 |
| Investments – Risk Asset Portfolio | Scope 1 and Scope 2 emissions data provided by our portfolio manager as of 31 Dec 2022. Sovereign bond exposure is not included in the analysis by convention | 12,312 |
| Business Travel | Industry emissions factor applied to claimed mileage in 2022 for employees who travel as part of their job. | 328 |
| Waste | Industry emissions factor applied to waste generated during the year. | 11 |
| Water | Industry emissions factor applied to water generated during the year. | 2 |
| Total | Total Scope 3 emissions | 52,386 |