Environmental, Social and Governance
Good Health and Well-Being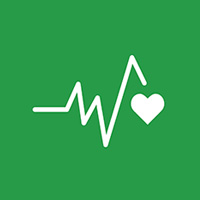 Farm Protect
Farming can be very rewarding and provide a great way of life, but it is also a high-risk industry, which presents many challenges due to its unique workplace setting, the aging profile of farmers and the fact farmers are potentially exposed to more dangers compared to other sectors, such as tractors, ATVs, heavy machinery, large animals, slurry gases and construction work.

FBD's Farm Protect campaign aims to encourage farmers to make small but meaningful changes to their working behaviour. While farmers' attitudes to health and safety are generally positive, simple changes can make a big difference. We focus on promoting awareness of the critical behavioural changes required through press, online adverts, social media and through distributing safety messages, materials and farm safety signs through our network of branches and through farm safety campaigns and events.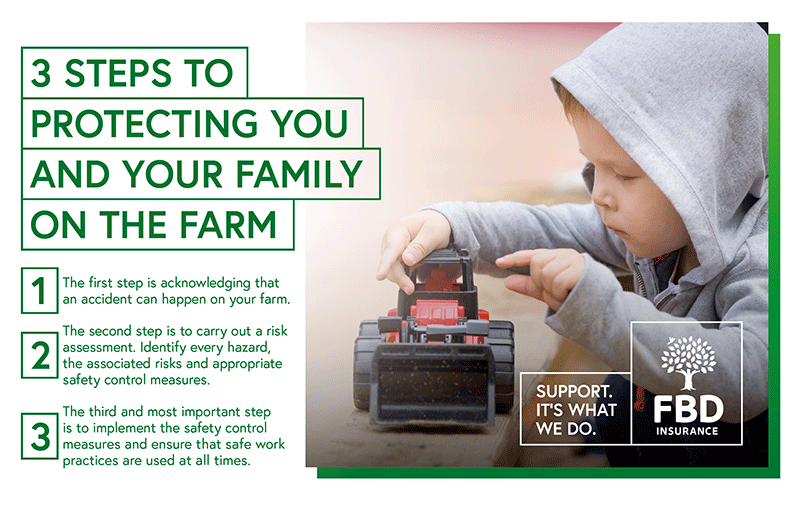 Farm Safety Videos and Communication
In November, FBD in partnership with Teagasc and the Farm Safety Partnership launched the first 13 safety videos of 'Managing Farm Safety and Health Video Series'.
The videos were launched by Minister Martin Hayden, Minister of State with responsibility for Farm Safety and Minister Damien English, Minister with responsibility for Safety, Health and Welfare at Work.

FBD believe that this video series can help make a real difference in improving safety culture and behaviour on Irish farms. Most accidents are very preventable by ensuring vehicles, machinery, facilities and equipment are maintained in safe operational condition and by ensuring safe working practices are followed at all times. By showing farmers best practices this will allow farmers to implement these safety standards on their own farm and in doing so making Irish farms a safer place for everyone.
Teagasc Beef Open Day 2022 Sponsorship and Farm Safety Exhibits
FBD worked with Teagasc in developing and delivering farm safety exhibits at the Grange open day 2022 to promote farm safety. The topics covered by the exhibits included tractors, machinery, livestock, work at height and farm buildings.
UCD School of Agriculture and Food Science Health and Safety Award Sponsorship
FBD renewed its commitment to sponsor the annual FBD Health and Safety Awards at the UCD School of Agriculture and Food Science Awards Ceremony. This awards ceremony is one of the highlights of the UCD academic year and it celebrates and acknowledges the excellent achievements of students during the academic session 2021/2022. Three students won awards and five students won certificates for their achievements in the Health Welfare and Safety module.