Environmental, Social and Governance
Good Health and Well-Being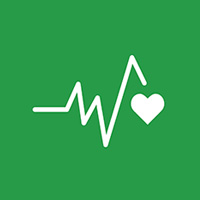 Farm Protect
Farming can be very rewarding and provide a great way of life, but it is also a high-risk industry, which presents many challenges due to its unique workplace setting, the aging profile of farmers and the fact farmers are potentially exposed to more dangers compared to other sectors, such as large animals, heavy machinery, slurry gases and construction work. The persistently high number of farm fatal and serious accidents is cause for significant concern to us. FBD's mission is to support initiatives which will make the farm a safer place for all.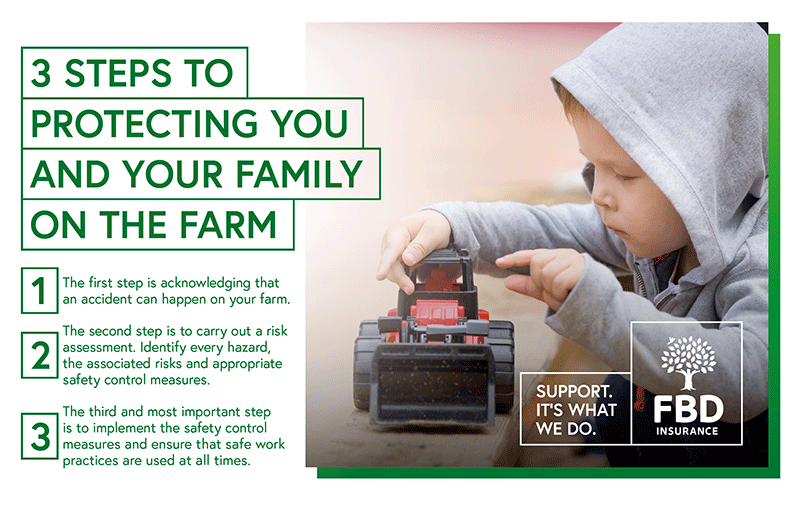 UCD School of Agriculture and Food Science Health and Safety Award Sponsorship
FBD renewed its commitment to sponsor the FBD Health and Safety Awards at the UCD annual School of Agriculture and Food Science Awards Ceremony. This awards ceremony is one of the highlights of the UCD academic year and it celebrates and acknowledges the excellent achievements of students during the academic session 2020/2021. Noel Banville, one of three students recognised for their achievements in the Health Welfare and Safety module, was presented with the FBD Trust Health and Safety Award 2021 at a virtual ceremony.
Moorepark Open Day 2021 Sponsorship and Farm Safety Exhibits
FBD worked with Teagasc in developing and delivering farm safety exhibits at the Moorepark open day 2021 to promote farm safety. The topics covered by the exhibits included tractors, machinery, livestock, work at height and farm buildings.
Farm Safety Videos and Communication
FBD are currently working with Teagasc to produce an updated suite of high quality farm safety videos. The videos will cover all key farm safety hazards including; tractors, ATVs, machinery, livestock, slurry, work at height, chemicals, etc.
FBD run regular farm safety communications in the media. During 2021, FBD ran monthly farm safety adverts and advertorials in the Irish Farmers Journal and in the Irish Farmers Monthly. These focused on timely, seasonal hazards, their associated risks and appropriate safety controls and messages.