Environmental, Social and Governance
Gender Equality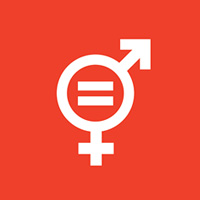 Pay Gap Report 2022
At FBD, we believe that having an inclusive, diverse, and equitable workforce is critical for the success of our company. Women represent a large proportion of our workforce. As of the 15th of June 2022, women represent 60% of our overall workforce at FBD. Like most of our peers in the insurance sector, our results show a gender pay gap is present within our organisational hierarchy, the key reason being that we have an under-representation of female employees at the more senior levels of FBD. These roles attract a higher salary, and this is the key driver of our gender pay gap.
We have taken and continue to take a holistic approach to tackling the gender pay gap and accelerate parity for women. We have set sustainable and measurable goals around gender representation at senior levels. We continue to review our internal structures, policies and processes that bolster the ability of women to participate in the workforce. We also contribute to female empowerment in wider society.
Inclusion and Diversity is a strategic business priority for us at FBD. We know there is still work to do. We are continuing to lead programmes and initiatives to increase female representation across all areas and levels of FBD. The FBD leadership team is committed to further harnessing and developing the talent and experience of women in financial services. This will be to the benefit of FBD, the sector and the community as it will lead to greater diversity of thought, experience, and leadership styles in decision-making processes. In this report we share our ambition and strategy on how we will achieve a better gender balance in our business.